Malabar Gold & Diamonds, one of the world's largest jewellery retailers with over 260 retail outlets in ten countries, will be exhibiting his culture, heritage, and traditional craftsmanship at the Expo 2020 Dubai.
The Union Minister of Commerce and Industry, Piyush Goyal, inaugurated the India Pavilion at Expo 2020, praising Malabar Gold & Diamonds for manufacturing Indian hand-crafted jewellery and showcasing the country's cultural heritage, art, and craft to the global market.
In a meeting with Goyal, Malabar Group Chairman M P Ahammed and the leadership team discussed the company's 'Make in India, Market to the World' initiative. The concept is intended to enhance global exposure for jewellery produced in India, thereby boosting exports and creating job opportunities and skills development in various fields, including manufacturing, sale, supply chain, and information technology. As exports grow, the country's industrial & economic growth will increase.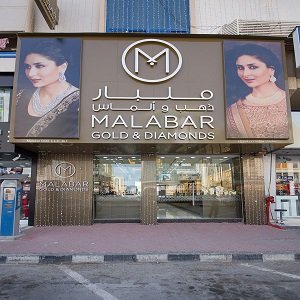 We're delighted to represent India at Dubai Expo 2020, an international event that showcases the best in art, culture, trade, and technological advances. Thanks to our versatile jewelry designs, we're able to cater to the needs of diverse customers from across the globe," Ahammed said.
The company has grown into a global force in metals, jewellery, and multi-retail businesses over the past 28 years. As part of the brand's plans to expand internationally, Malabar Gold & Diamonds intends to triple its retail outlets by 2025. Several job opportunities are also being created as a result of this massive growth. Malabar Gold & Diamonds will certainly be able to present India's cultural diversity for the first time at Expo 2020, secure its position on the global financial map and contribute to the growth and development of the country.