Dubai continues to attract worldwide tourists because of its easy access and world-class infrastructure. On your next trip, try these five fun things and see these places.
Deep Dive Dubai boasts the world's deepest pool at 60 meters, filled with 14 million litres of freshwater, equivalent to six Olympic-sized swimming pools, in which one can see a sunken city complete with a car, motorbike, a fully furnished apartment with artwork, and a fully stocked library.
60 feet under water, even the mundane exercises like riding an exercise bike, playing foosball, or playing chess take on a whole new meaning. In order to participate in underwater activities, one must be a certified diver. Rookies can try snorkeling or scuba diving up to 12 meters deep.
The cost of diving up to 30 meters is AED 1200 per person;
It costs 1800 dirhams per person for a Discover Scuba Diving experience up to a depth of 12 meters;
A unique dining experience awaits you in the heart of Dubai. A 50m high table suspended in the air will serve a three-course meal. It is necessary for customers to pre-book their meal preferences from a menu designed like a passport.
As soon as the party is elevated, a resident DJ spins chartbusting tunes to get the party started. This mini carnival atmosphere is enhanced by the stunning views of Dubai's landscape, the crisp air, and the excellent food and drinks. Birthdays, anniversaries, marriage proposals, and other special occasions are often celebrated here, as well as birthdays and anniversaries.
Starting at AED 599 per person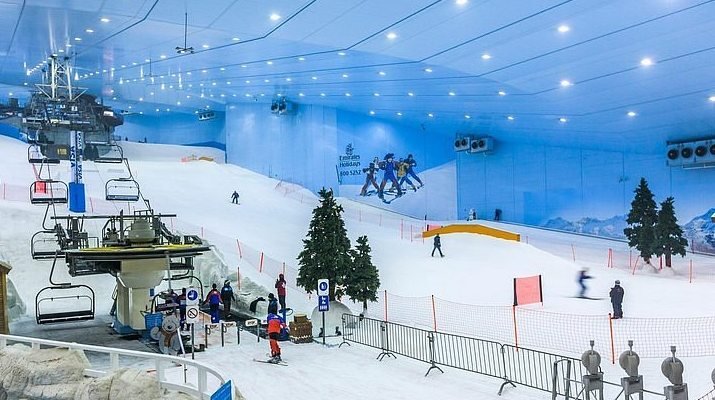 Located in the middle of a scorching desert, a freezing winter wonderland is not easy to come by. A variety of ski runs and a freestyle snowboard run are available at Ski Dubai, in the Mall of the Emirates on Sheikh Zayed Road.
Those traveling with families will especially enjoy getting up close to the facility's resident Gentoo and King penguin colony. Avalanche Café, located within the snow park, serves hot cocoa at the end of the session.
The cost of a snow pass is 175 AED per person (1 day)
According to an old adage, life is about adventure or nothing. A tandem dive with a free fall at 120 miles per hour is offered at SkyDive Dubai to adrenaline junkies.
Thrill seekers can choose from two drop zones: the Palm Drop Zone in the heart of Dubai, or the Desert Drop Zone located 35km outside the city with an exotic view of the Arabian sand dunes. The pre-boarding safety check and pre-flight photo are included in the tandem briefing before participants are escorted to the boarding area.
This once-in-a-lifetime experience is typically captured by a dedicated videographer!
(Desert Drop Zone): AED 1799/person
(Palm Drop Zone): AED 2299/person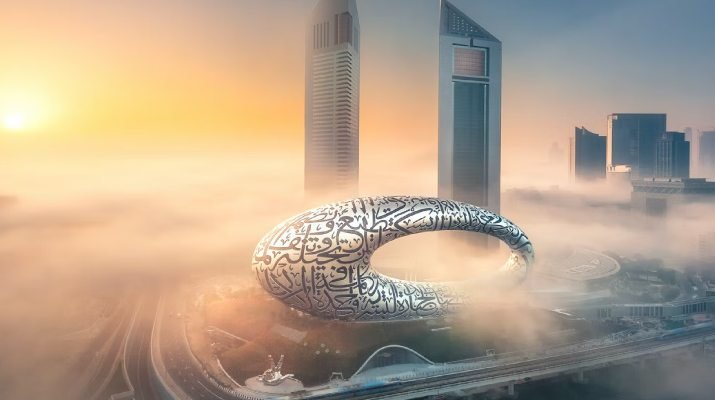 As one of the most beautiful buildings in the world, this torus-shaped building is an architectural marvel. There are numerous quotes adorning its facade that are attributed to the ruler of Dubai, His Highness Sheikh Mohammed Bin Rashid Al Maktoum.
Across numerous floors, the museum features multiple themed exhibits that offer a glimpse into the future. There are many advances in technology that are awe-inspiring, from bodysuits that protect against extreme temperatures to electric self-driving cars made of natural materials.
An Amazon Rainforest mixed reality recreation shows the power and beauty of nature as well as a DNA library that contains thousands of species.
Children under 3 years are free
The price for adults is AED 145