Charter flights from the UAE to India (Summer Holidays UAE) are being planned by a few travel agencies during the peak summer travel season at affordable prices.
Because airfares to Indian destinations are high during the July – August school break, travel agencies are offering passengers one-way tickets on budget airlines to popular Kerala sectors for as low as Dh 1,070.
Founded in Dubai and operated by Equator Travel Management LLC, the agency has announced that on July 5 it is organising an Air India Express charter flight from Ras Al Khaimah to Kozhikode for Dh 1070 per adult.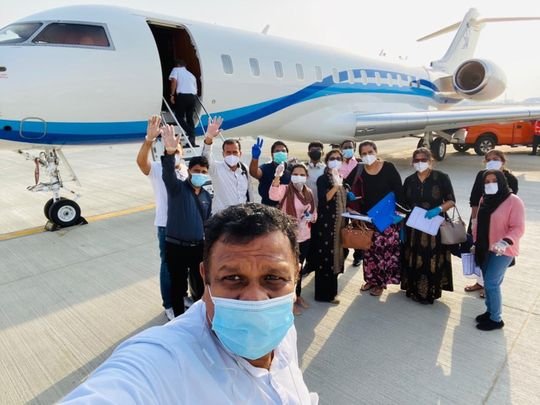 In comparison with current market prices, the prices of these charter flights are affordable. This charter will operate on July 5 according to Air India officials in the UAE. According to the agency, the prices include bus transportation from other Emirates to Ras Al Khaimah.
also visit: In Sharjah, a new park features 4,000 flowers
Travel aggregator SkyScanner reports that since July 1, return airfares to Kozhikode from the UAE have risen above Dh 2,900. There is currently a Dh 1,889 price for the cheapest one-way ticket from Abu Dhabi to Kozhikode on July 1.
After July 25, only the lowest fares are available for Kochi, Bangalore, Mumbai, Delhi and Coimbatore. Travel plans for Indian families during this time are typically booked months in advance.