Ferrari branded first theme park which has the record for the largest space frame structure ever built in the world, is located on YAS ISLAND in Abu Dhabi, United Arab Emirates. One another record is written with this theme park is Formula Rossa roller coaster which is world's fastest roller coaster in the world.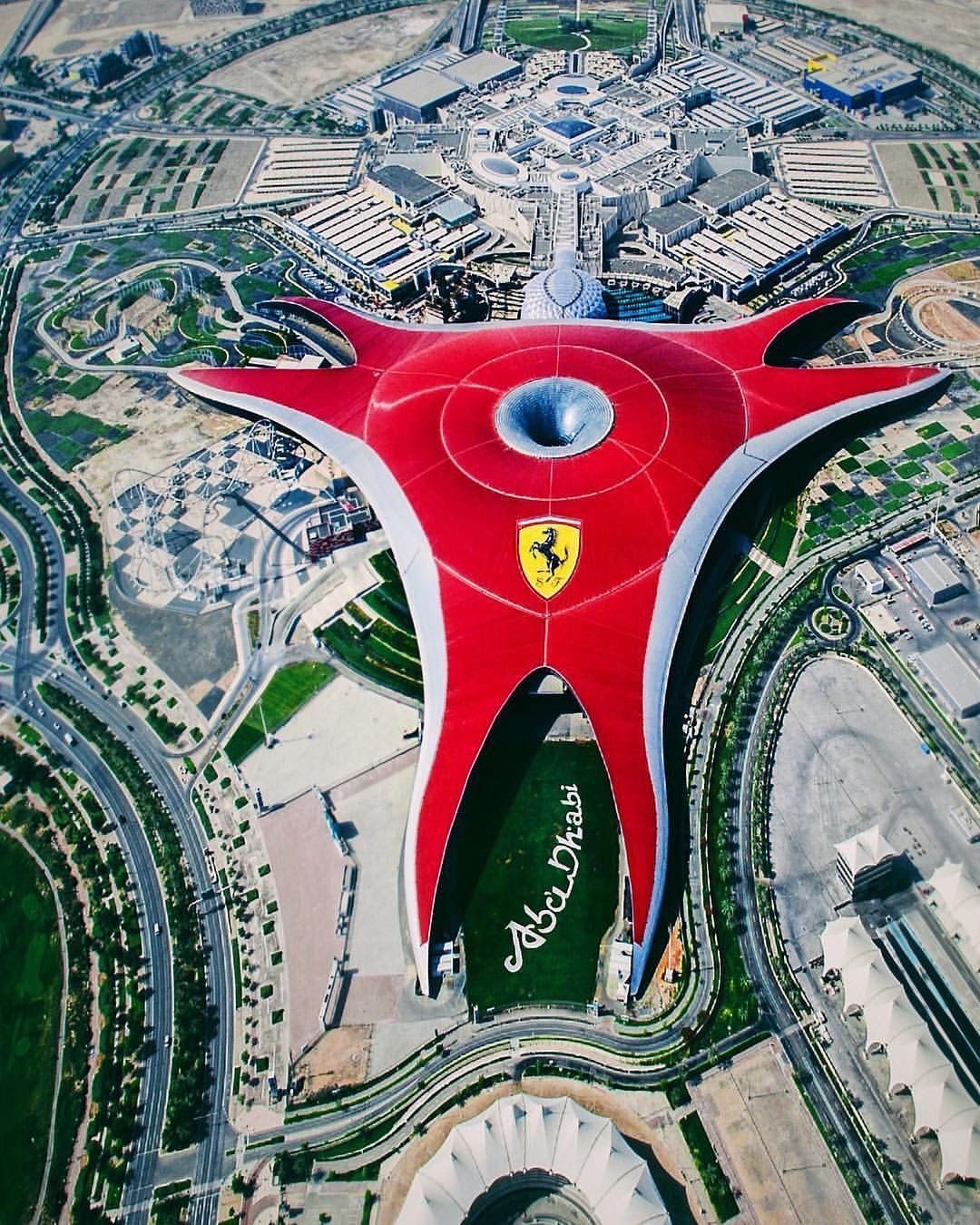 Formula Rossa
Formula Rossa is a launched roller coaster which is not only Ferrari World's fastest roller coaster but is world's most fastest roller coaster with a top speed of 240 km/h (149.1 mph). INTAMIN brain stormed and manufactured Rossa Formula.
Its opening date was 04 November 2010. Formula Rossa accelerates to its top speed in 4.9 seconds by using hydraulic launch system. The length of roller coaster track is 2.2 km. It's ranking is 6th in the world.
About Fiorano GT Challenge
Fiorano GT Challenge is a Steel Dueling Roller Coaster. Which features two, 1.08-kilometre (0.67 mi) tracks. each track has four LSM launches and four magnetic brake sections. Fiorano GT Challenge immersing passengers into the twisting, head-to-head varying speeds and accelerations of GT racing.
Its opening date was also 04 November 2010 and its designed by Jack Rouse Associates. Its speed is 59 mph (95.0 km/h).