Tents designed with panoramic windows offer stunning views of the Hatta mountain range. Visit Hatta's newest glamping destination and experience 15 dome-shaped permanent tents.
There is plenty of room on the terrace for families and groups to gather, which is equipped with a BBQ and firepit. Located close to Hatta Wadi's hub, the resort offers travelers a tranquil setting to escape the bustle of the city and enjoy a night under the stars. Moreover, there is a stylish washroom attached to the rooms as well as double beds and sofa beds. The in-room amenities include a television, mini-refrigerator, safe, and more.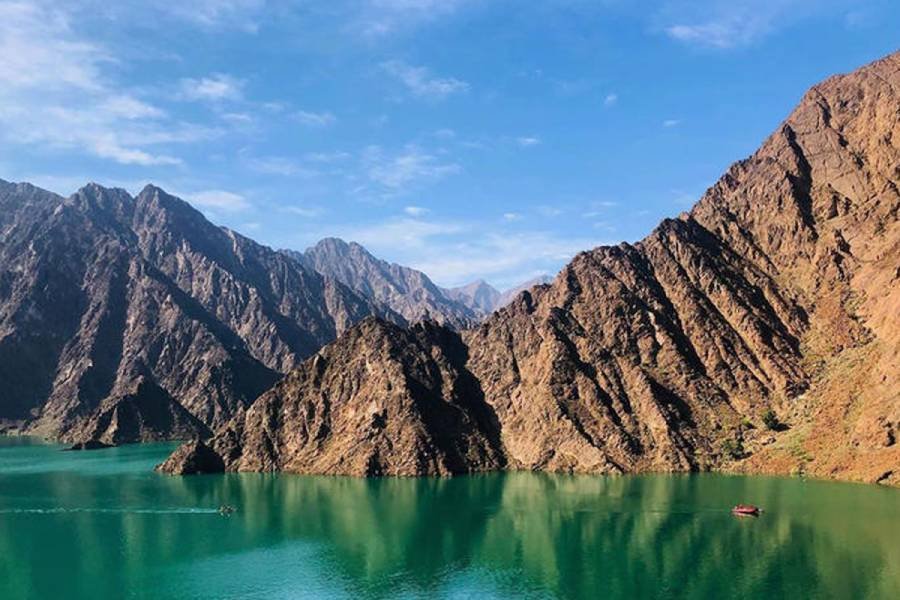 Besides the Hasta Dome Park, Dubai's exclave offers a number of other glamping options. Both Damani Lodges and Sedr Trailers resorts are nestled in the craggy Hajar Mountains. There are Airstream trailers and clifftop lodges available for travelers to choose from.