UAE Ice cream Artwork – As part of the Cultural Foundation's Cake & Sprinkles exhibition, 25 Emirati and expat artists and creatives display their love of desserts in a café and children's play area. There are also mini-golf practice areas, chess tables, and interactive play areas in the pop-up space. The exhibition will be open until August 31, when the scorching summer is expected to end; entry is free.
According to Sumayyah Al Suwaidi from the Cultural Foundation's community program, the temporary summer pop-up was influenced by Emirati artist Farah Al Qasimi's exhibition 'General Behaviour,' now on display in the Foundation's main hall.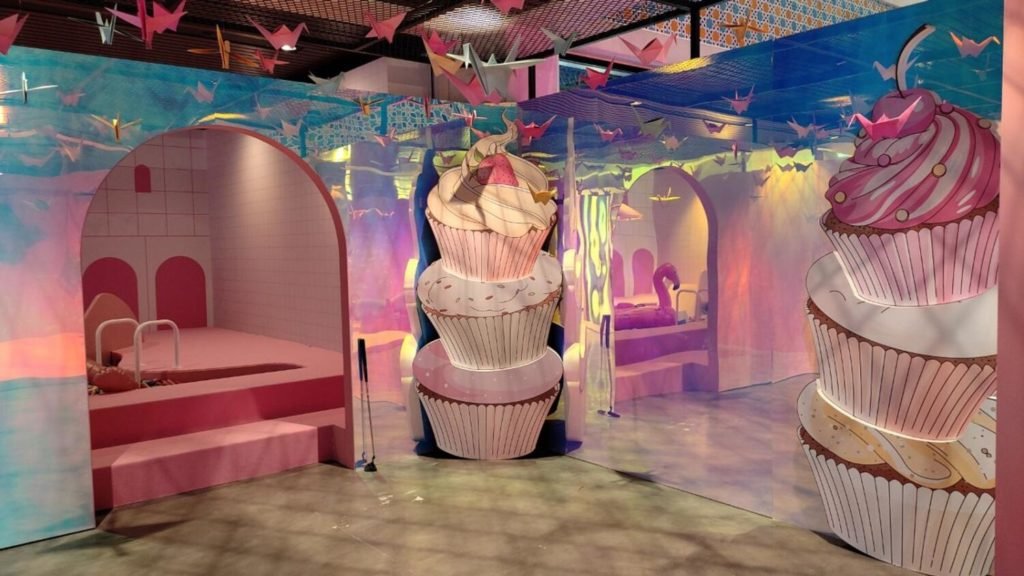 Farah Al Qasimi's exhibition deals with human behavior, shopping and lifestyle habits. So, I thought it would work well for this pop-up, which is a summer activation for adults and children. It all relates to Farah Al Qasimi's exhibition, which focuses on how we spend our money on aesthetics,"
UAE Ice cream Artwork – The multimedia experience, curated by Al Suwaidi, explores the generational gap between Farah Al Qasimi and Mohamed Al Astad, whose show is featured on the Foundation's first floor.
Our Cultural Foundation likes to tell a complete story about everything we display."
In addition to ice cream, cakes, soft drinks, coffee, milkshakes and more, the pop-up features artworks curated from 25 UAE-based upcoming artists. Twelve illustrative artists have created lightboxes and 13 designers have created miniature mannequins.