We take a close look at all perspectives, from Bollywood star privileges to a witch hunt against Aryan
Aryan Khan is imprisoned for what exactly?
Following a drug bust aboard a cruise ship bound for Goa on October 2, eight people were detained and interrogated over 22 hours on October 3. Aryan and two others were formally arrested the next day.
What is the current status of the case against Aryan Khan?
There are reports that NCB may extend custody to October 11 if the 23-year-old remains in their custody until October 7.
What other people have been arrested in the drug bust besides Aryan?
Aryan was not the only one arrested. Now, the court has remanded four more people to the NCB's custody until October 11, based on the latest update. Twelve people are so far in custody after a raid on a Goa-bound ship on Saturday, including Aryan and Arbaaz Merchant.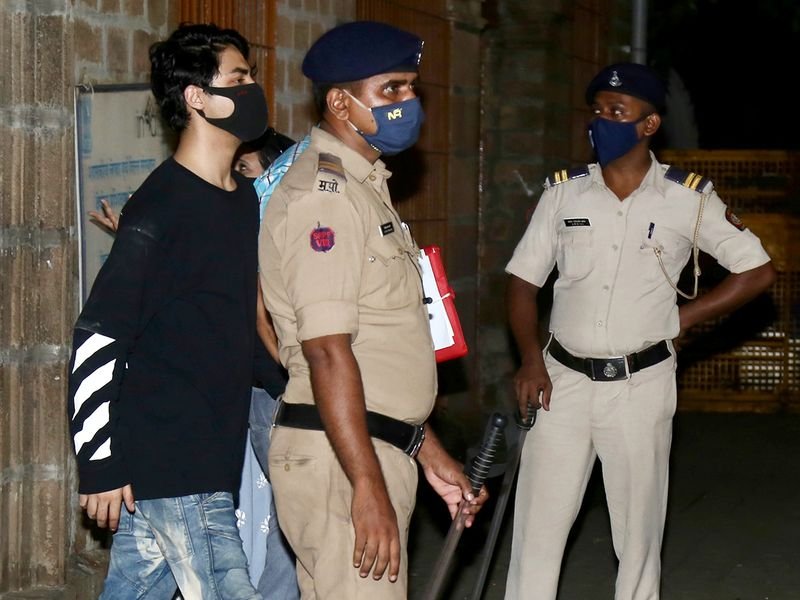 Are the arguments put forth by the NCB credible?
NDTV report indicated that the NCB requires Aryan's custody for his suspected involvement in a drug nexus rampant in Mumbai. After Aryan's arrest, Mumbai police also told the media that the NCB has arrested two other drug dealers direct linked to the case based on evidence found on his phone. The NCB has also gathered shocking incriminating evidence in the form of pictures.
Cooperation between the NCB and Aryan?
The NCB has been quoted by multiple media outlets as saying Aryan has been cooperating with the cops and answering all questions. According to reports, he also provided a four-page written statement to the police.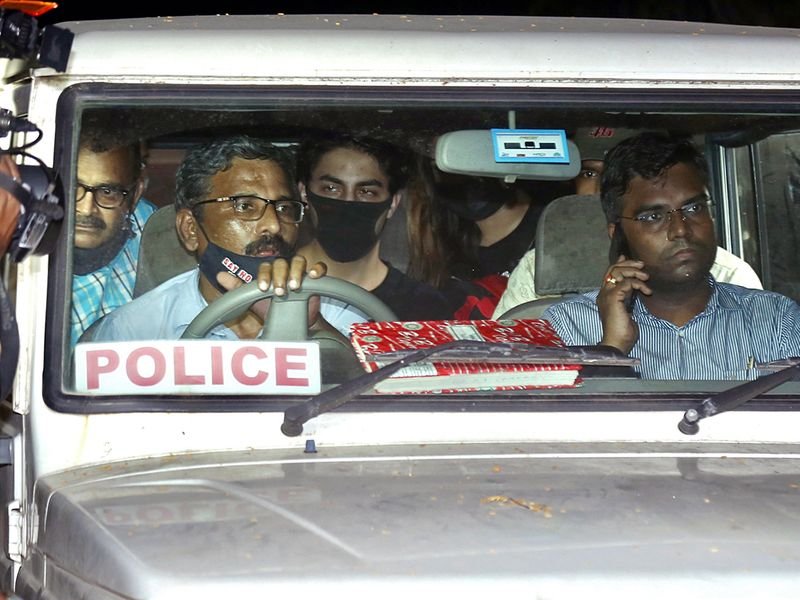 Aryan must have privileges' in a prison cell for having been a star kid?
Well, no, not at all. As reported by multiple news outlets, Aryan has not received special food privileges, aside from dressing up in a different set of clothes provided by his family. According to reports, Aryan has been eating food supplied at the NCB mess, since he is required to get special court permission to get food. A number of packets of food from McDonalds were reported to have been brought to the NCB guesthouse by Gauri, who was denied entry.
Is there an official statement from Aryan or his family?
At this time, neither Aryan nor his family have issued an official statement.
Is Aryan's arrest related to Shah Rukh Khan's vendetta?
Sameer Wankhede, NCB's Zonal Director, claims neither Shah Rukh nor his family were being targeted despite reports of a witch hunt from Congress leader Shashi Tharoor and Hrithik Roshan's ex-wife Sussanne Khan. It is not our intention to target anyone. There is no grudge against him. Our police department has detained more than 300 people over the past year. A maximum of four to five people would know each other of these. Is this a target-oriented campaign? In the last one year, most criminals arrested involved drugs," he told an Indian newspaper.