Looking forward to crispy chicken coated in an 18-spice secret recipe at the store?
The wait is over for all who love Chicken and wanted to stay in long queues. Here it is in Ajman City center a new branch of ALBAIK.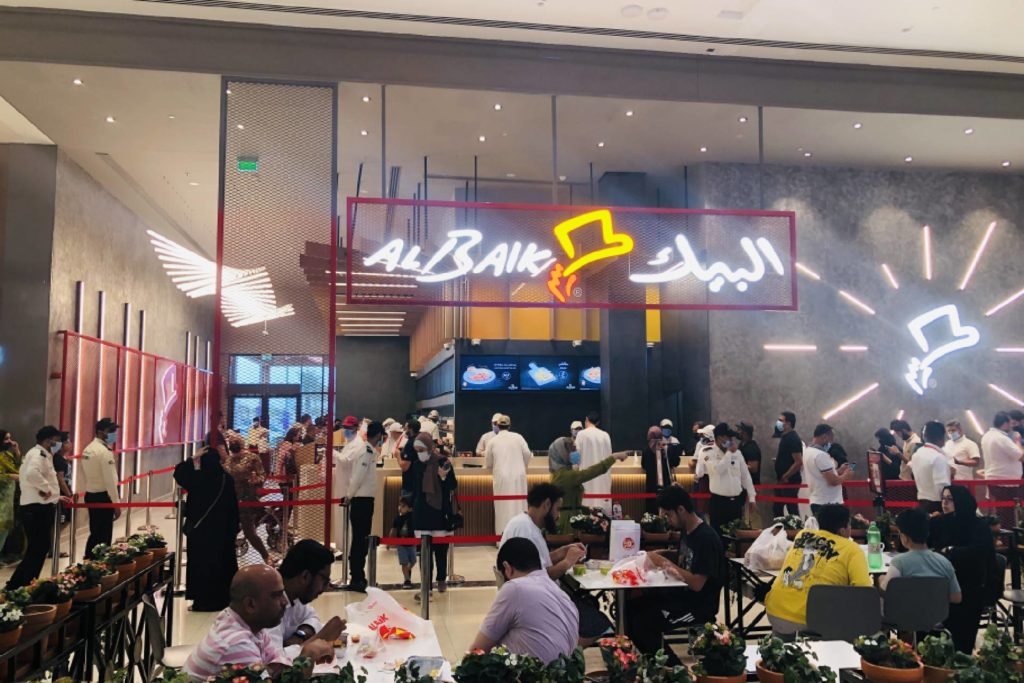 History and Expansion
ALBAIK was founded in 1974 by Shakour AbuGhazalah in Jeddah, Saudi Arabia, after seeing a need for good food at an affordable price, served quickly and courteously in an inviting environment.
With all his hard-earned savings, Shakour signed an exclusive agency agreement with an overseas company that would use proprietary blends of spices and equipment for deep-fried chicken. He was the first Saudi Arabian to introduce the concept of "broast" chicken.
As Jeddah expanded northward, Shakour found an ideal location at the crossroads of Al Madinah Road and Palestine Street in the new Al Dakheel Building. The newly constructed building did not have electricity, so he had to suspend construction of his first restaurant. The first Broast Restaurant in the Kingdom of Saudi Arabia was opened on Airport Road in the Sharafiyah District by Shakour AbuGhazalah in September 1974 after transforming an old warehouse he leased on Airport Road. Originally picked as the site for the chain's launch, the Al Dakheel Building finally saw a second Broast Restaurant open in March 197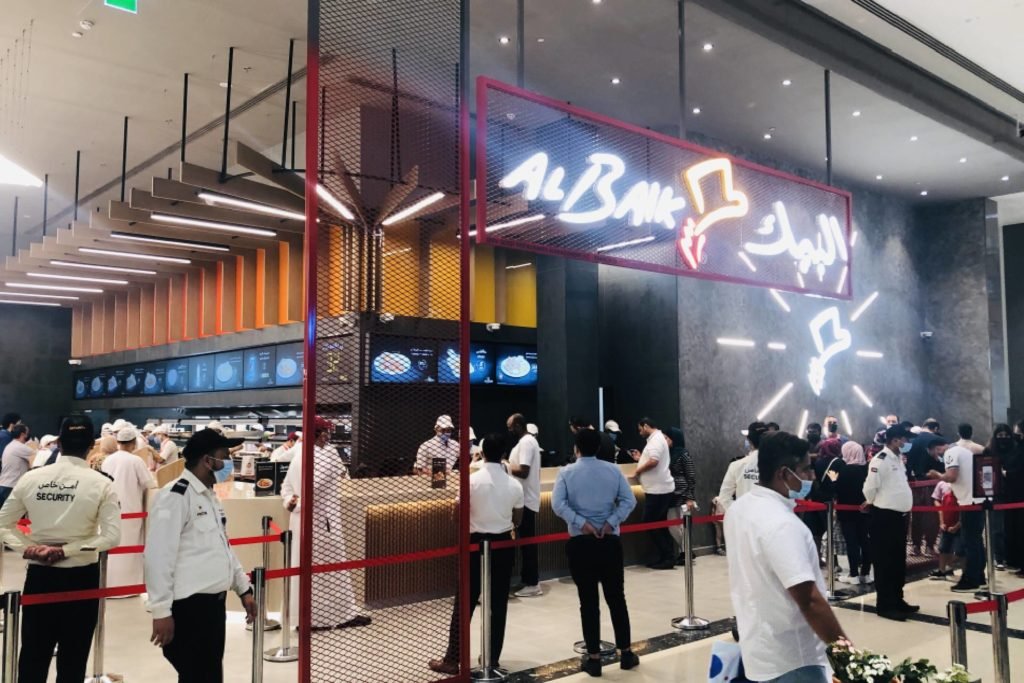 AlBaik Menu
Big Baik Spicy Sandwich
Our special sauce on a giant fillet of chicken, served with coleslaw, pickles, and coleslaw
Big Baik Sandwich
With coleslaw, pickles, and a special sauce, you will get a gigantic chicken fillet
Chicken Fillet Sandwich
Chicken Fillet Burger
ALBAIK Chicken Meal
A chicken meal comes with chicken pieces, fries, a bun, and two garlic sauces
Chicken Fillet Nuggets Meal
You can choose from seven or ten pieces of chicken fillet nuggets and get fries and a bun with your choice of two sauces (nugget/garlic).
Chicken Fillet Nugget Snack
You can choose between chicken nuggets/garlic sauce for the 5 pieces of chicken fillet.
SeaFood
Fish Fillet Sandwich
Jumbo Shrimp Meal
With each order, you can choose from 8 or 10 jumbo shrimp pieces, fries, a bun, and two sauces (cocktail, nugget, or garlic).
Value Shrimp Meal
With this meal, you'll get 10 butterflied shrimp pieces that come with fries, a bun, and two sauces (cocktail or nugget or garlic) to choose from.
Fish Fillet Meal
You can choose between tartar, cocktail, nugget, or garlic sauce for 2 sauces with 6 fish fillets.
Shrimp Sandwich
The seafood lover's favorite – jumbo shrimp slathered in a cocktail sauce and coleslaw, topped with slices of pickles and French fries – all wrapped in Arabic pita bread.
Spicy Fish Fillet Meal
You can choose between tartar, cocktail, nugget or garlic sauce along with the 10 fish fillet pieces.
also read about: Palm tower dubai observation deck
Desserts
Ice Cream with Chocolate Syrup
Whether eaten on its own or garnished with chocolate sauce, vanilla ice cream is creamy, velvety, and delicious. Whenever and wherever you want
Ice Cream with Strawberry Syrup
You can eat it plain or drizzle it with strawberry sauce if you prefer. Whenever and wherever you want
Vanilla Ice Cream
A creamy, velvety vanilla ice cream that is perfect for topping with chocolate or strawberries or just eating on its own.
Beverages
Juices
Soft Drink
Water