Sri Lanka protest-On Saturday, the biggest day of angry demonstrations in Sri Lanka, crowds stormed the president's home and office after the prime minister said he would resign. Earlier, the prime minister said he would resign when a new government is formed.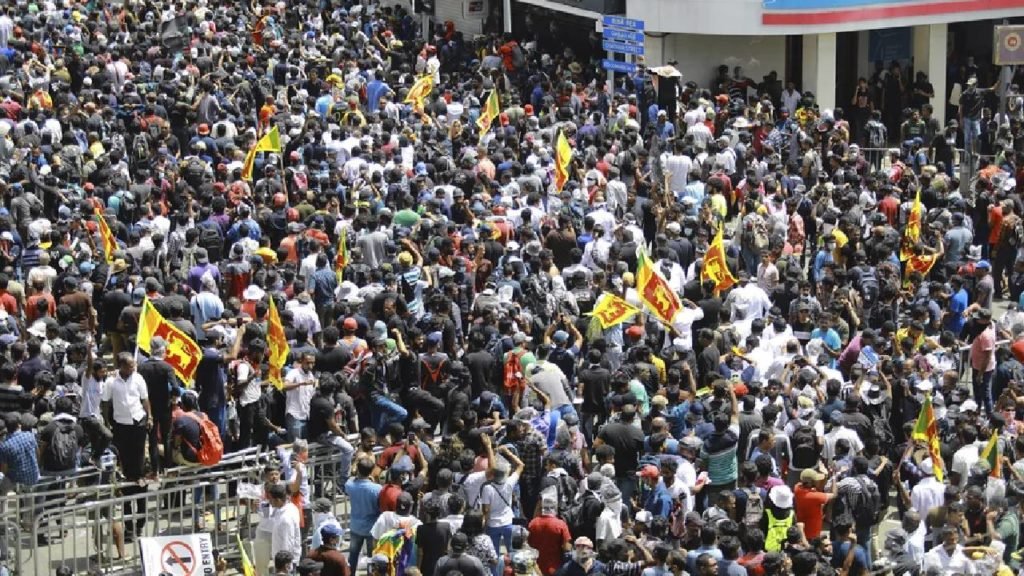 On Saturday evening, protesters forced their way into the Colombo home of Prime Minister Ranil Wickremesinghe. In an earlier statement, Wickremesinghe said he would step down only once a new government was agreed to by all parties.
Sri Lanka protest-In the wake of tens of thousands of protesters trooping to the capital to vent their anger at the leaders they blame for the nation's worst economic and political crisis, he responded to political party leaders asking him and president Gotabaya Rajapaksa to quit.
Wickremesinghe said in a statement in which he expressed the opinion that if this government leaves, another government should be appointed. The country is experiencing a fuel crisis, food shortage, the World Food Programme is coming to this country, as well as several issues to discuss with the IMF.