Abu Dhabi is the capital and most important city of the United Arab Emirates, known for its bustling infrastructure, adventure activities, luxurious hotels, extensive deserts, rich heritage, and beautiful beaches on the coast. To all the travelers who want to experience the best of the Middle East, here's advice: do not return until you have explored all of the places below.
Sheikh Zayed Grand Mosque
Abu Dhabi is housed in one of the most stunning mosques in the world, the Sheikh Zayed Grand Mosque, one of the biggest in the United Arab Emirates. Sheikh Zayed Bin Sultan Al Nahyan built this marvel of modern Islamic architecture in memory of his father. There is an extremely large loomed carpet in one of the prayer halls that is quite impressive. In addition to serving as a religious site, the mosque is a cultural and educational center. Several foreign travelers are attracted to the mosque by its elegant architecture and exquisite pattern.
Hours: 9 AM-10 PM with free entry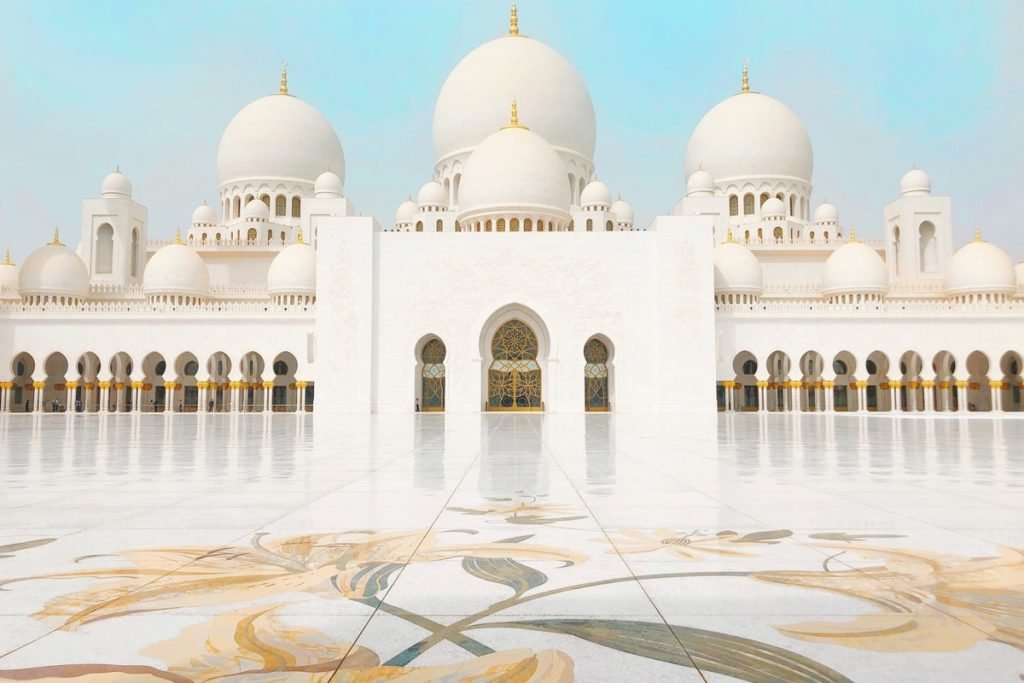 Louvre Abu Dhabi
Louvre, a museum of art and civilisation located in the Cultural District of Saadiyat Island, was opened in 2017 and has become one of the most popular places to visit in Abu Dhabi. It exhibits artwork from across the globe, and is the largest museum in the Arabian Peninsula. In addition to its architecture, the museum has an eye-catching web-patterned dome designed to give the museum an almost 'rain of light' effect. This museum displays an incredible collection of art, including ancient Egyptian statuary and works by Picasso. There are three major museums planned for Saadiyat Island, the first being the Louvre.
Saturday through Wednesday: 10 a.m. to 8 p.m., Thursday through Friday: 10 a.m. to 10 p.m., Monday: Closed
Ferrari World
In Yas Island, there is a Ferrari theme park with an indoor amusement park that's the largest indoor amusement park in the world. Formula Rossa, the world's fastest roller coaster, is also located at Ferrari World. This museum includes a gallery of some of the most iconic Ferrari car models, a Ferrari factory tour, and a game show devoted to the sport's rich history. Apart from rides, Ferrari World also hosts various events, has top-notch eateries and restaurants, and a grand shopping area where visitors can buy a variety of Ferrari products.
Hours of operation: 11 AM – 8 PM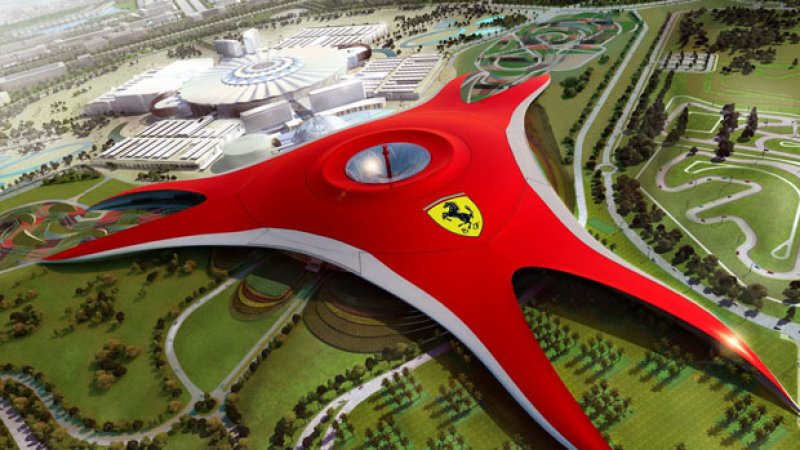 Etihad Towers Observation Deck
Abu Dhabi's Observation Deck offers 360-degree views of the city as one of the city's most popular attractions. At the 74th floor of the second tower of Jumeirah at Etihad Towers, this deck has a spectacular sea view. Binoculars are useful for getting a closer look at the Arabian Gulf and the skyline. A 360-degree view of Abu Dhabi is possible from the top of the Observation Deck, which is located 300 meters above ground. The tallest building in Abu Dhabi is tower 2, which is one of the towers in the complex.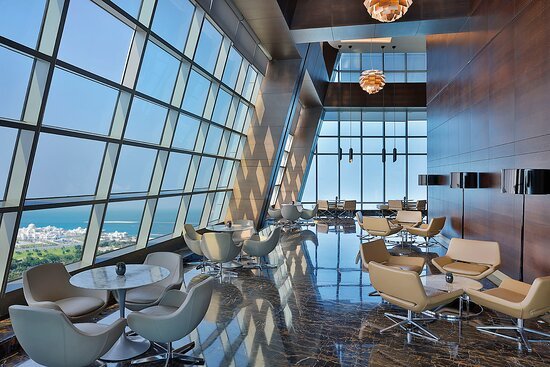 Yas Island
Yas Island has stretches of sandy beaches that are ideal for sunbathing, making it one of Abu Dhabi's best luxury hotel destinations. Abu Dhabi also has the Yas Marina Circuit, which hosts the Formula One races each year. Yas Beach and Yas Mall are the city's premier shopping destinations for sun seekers and shoppers alike. Head over to Yas Waterworld that features over 40 rides and slides if the heat is getting to you. With the Jebel Drop, a free-fall speed water slide, the world's largest surfable sheet wave and many more attractions, it is the largest water park in the world.

Warner Bros World
This exciting indoor theme park is the newest addition to Yas Island. The Warner Brothers World, features 29 rides, live interactive shows, exciting activities, fascinating attractions, as well as a variety of food eateries and shops. A multitude of rides are based on the characters from cartoons, movies, and comic books at the park. A total of six themed zones exist at the park: Bedrock, Dynamite Gulch, Metropolis, Cartoon Junction, Warner Brothers. Plaza, and Gotham City, which provides a fun experience for visitors to Abu Dhabi.
Desert Safari
In Abu Dhabi, desert safaris are among the most thrilling, adventurous, and fun things to do. There are many day trips and overnight trips that can be taken from Abu Dhabi city, such as excursions to the southern desert. Among the options you will find at the desert are Sand boarding, camel farms, quad biking, dune bashing, camel rides, dining under the twinkling stars or an evening of entertainment. Take a 4×4 wheel drive for 20-30 minutes along a Wadi or Dune and experience something truly mesmerizing. Those who are elderly and weak-hearted should not participate in these safaris.
Heritage Village
Are you interested in witnessing an Emirati life? There are few tourist attractions in Abu Dhabi that offer visitors a glimpse into pre-oil life in the Gulf, but you will find that at the heritage village. The complex consists of a fortress, a souq, a mosque, a fort and a village that has been rebuilt. This site offers several activities to keep you entertained including carpet weaving demonstrations, spice shops, a campfire, pottery and the falaj irrigation system. A narrow beach is available for relaxation as well. The museum offers an opportunity to learn about Arabic traditions and to gain an understanding of their history.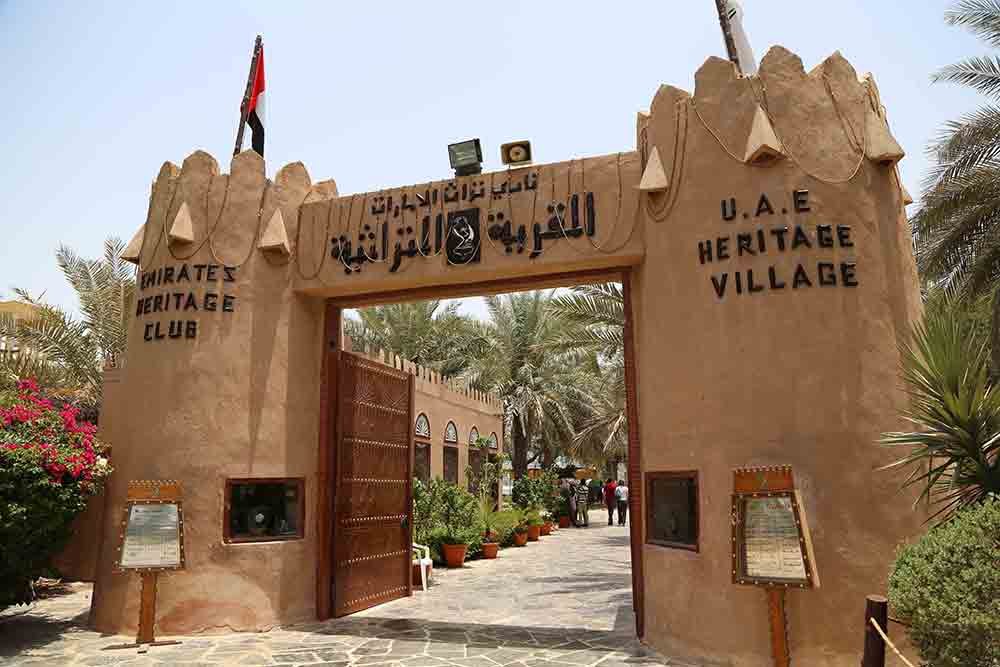 Emirates Park Zoo
There are around 1700 animals at Abu dhabi's zoo, which includes rare white tigers, giraffes, elephants, zebras, and bears. The park has a number of monkeys and sea lions in its flamingo park and primate section. The petting zoo allows children to feed and touch domesticated animals. The resort offers a variety of fun activities, including meeting animals, eating breakfast with parrots, feeding giraffes, and feeding crocodiles.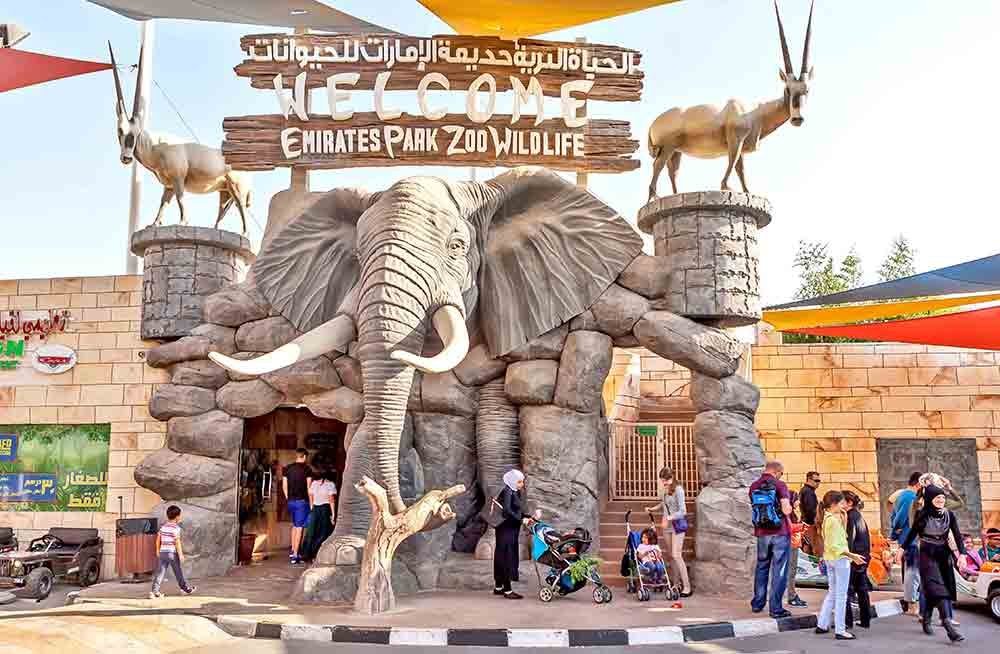 Saadiyat Island
It is a must visit while in Abu Dhabi to visit the Saadiyat island with its beautiful beaches. Saadiyat Island has a few hotels, where you can have a free beach access if you're staying there. For those of you who want to enjoy a picnic or bask in the sun at the beach, you can rent loungers and umbrellas. Aside from seeing dolphins, you can also spot small fish and crabs on the beach. White sands line the beach, and on one side is the blue ocean; on the other side is the city skyline. This beach features water sports, retail therapy, and delightful bistros, making it one of Abu Dhabi's most popular tourist attractions.