HH Sheikh Mohammed bin Zayed and HH Sheikh Mohammed bin Rashid meet the Emirates Lunar Mission team
Members of the Emirates Lunar Mission team have met with the UAE's President and Vice-President. The UAE's President, His Highness Sheikh Mohamed bin Zayed Al Nahyan, tweeted photos of the visit, saying: "This historic project will further enhance the UAE's contribution to the space sector and enable our people to utilize their skills and knowledge to serve their country and humanity."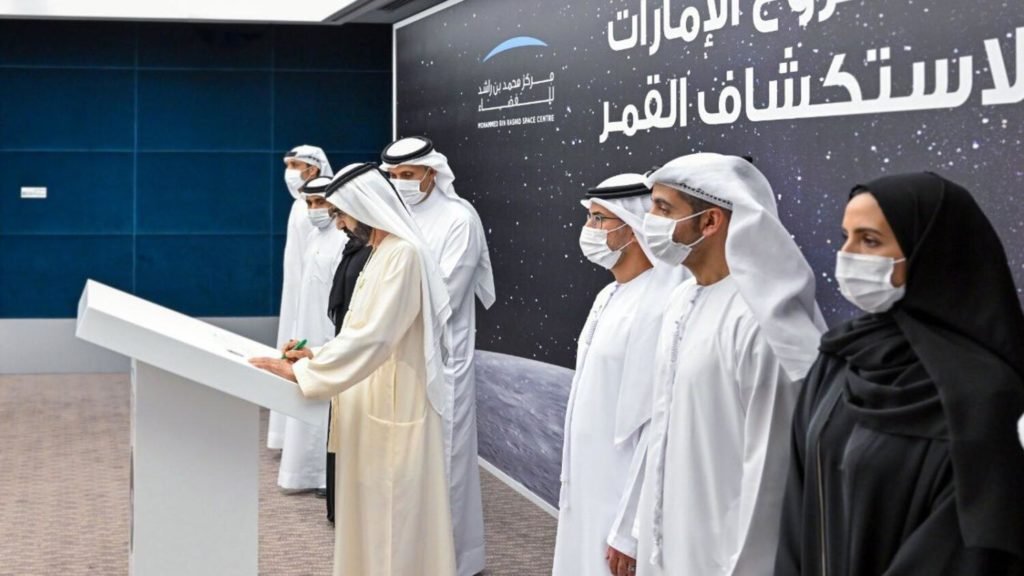 The UAE President can be seen in one picture inspecting the Rashid Rover, which will land on the lunar surface within the year. In all likelihood, this will be the first mission to the Moon for the Arab world.
In addition to tweeting(Emirates Lunar Mission) photos from his meeting with the team, Dubai's Vice President and Prime Minister, Sheikh Mohammed bin Rashid Al Maktoum, confirmed that the Rashid Rover would land on the moon "in the near future". In a tweet, he said: "Our people's aspirations will be realized by the rover and a new scientific phase in the history of our nation will begin."
In order to better understand lunar dust and rocks, the four-wheel rover will help researchers explore the Moon. Two high-resolution cameras will send images and data back to Earth: a microscopic camera and a thermal imaging camera.